Facebook Tips for an Organization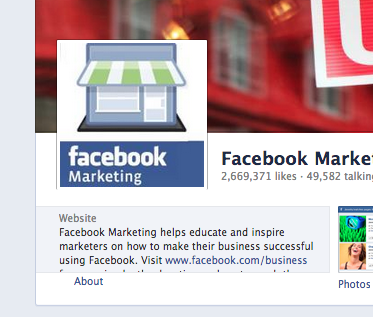 Post regularly.
Have one person who is responsible for posting regularly.
Have up to date contact information.
Post pictures.
"Like" other peoples stuff (Be social!).
Respect others' privacy.
Post about others how you would have them post about you.
Ask people's permission to post pictures of them.
Pictures at public events will be better posting material.
Spend money on it. Run ads and promotions.
Promote your Facebook page off the web.
Do some giveaways.
Run an active personal Facebook account. It will help you know what is happening.
Read up on the topic and become more knowledgeable about social media.
Important points:
Do you have a media release for your company or organization?  Does this release cover Facebook?
Consider having a Facebook picture release form for key shots that you want to post.
What will you post on Facebook?
Policy Examples:
http://blog.hirerabbit.com/5-great-corporate-social-media-policy-examples/
http://forums.bestbuy.com/t5/Welcome-News/Best-Buy-Social-Media-Policy/td-p/20492
Facebook Advice for Businesses:
http://gigaom.com/2009/07/21/32-ways-to-use-facebook-for-business/
Getting Pictures:
http://www.sociallystacked.com/2013/03/4-best-practices-for-finding-facebook-and-blog-images/#sthash.LP4cNz6f.dpbs