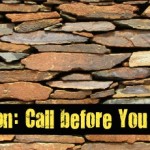 Before you build your own website consider the pros and cons of the issue.  It may cost you a lot more to build your own site than you might think.
Benefits of a custom build:
Saves you time so you can do what you do best.
Your time is very valuable, many times you can pay someone to build your site and stay on task at your job.  This leverages your time and help you grow your business or cause.
A website that does what you want.
A custom build can help you get what you need and want because of added skill and customization tools.
Ability to develop a unique look specific to your brand.
Creative artists can help  you build a website that is unique to your brand by personalized help and art.
A team of designers and coders that can help build a great site instead of a standard site.
Teams are often more efficient, talented, and able to deliver awesome websites.
When you should build your own site:
An abundance of time to build the site.
Time is money and if you own a business than you can probably make more from spending your time doing what you do best.  If you are just getting started and your time is really cheap than building your own site might be the only option.
You don't mind a standard non-personal look.
Many company offer the ability for your to build your own site.  But they manly work with templates that are can be very limiting.
You don't have any finances to invest in a website.
It is important to have a website for almost every business.  If you can't pay someone to build one then building your own is a good start.
You don't mind problems you can't fix.
Many times you encounter issues and if you are doing it yourself these can be very hard or time consuming to fix.
Picking hosting companies that might limit you in the future.
I recommend Host Gator Click Here, or the host recommended by WordPress.
Picking a limiting website domain.
For search and marketing purposes it is important that you choose a good domain, we can help with that.
We recommend you at least sit down with a professional web designer and talk about the issues at hand.  If we can't build you a site, we can offer some help in building your own.  Self build might be the best option, but for many it is better to hire a qualified team.