We build custom designed websites with many features.  Let us know what you need to make your idea successful and we will let know if we can help.  We offer some of the best prices in the business and fantastic service. 
Packages: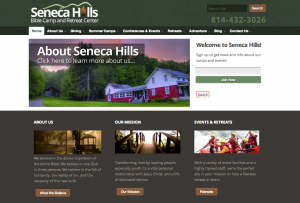 Business Site: You let us know what you looking for in a site and we will let you know if we can build it.  We will also suggest options and tools that could complement your online presence. Contact us and we will build you a quote, but based on research we are very affordable for what we build and the personal service you receive.
Examples: Rossbacher Insurance   and  Seneca Hills page: https://www.facebook.com/RosieMarketing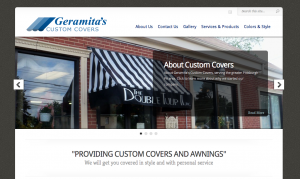 Basic Website:  Our basic websites generally start at $2500, but each site will get a unique quote that could by higher or lower depending on the job. We install themes that you choose and customize them to fit you. These site are normally have less than 15 pages and do not have custom built forms.
Example: Geramita Custom Covers and Corry Cars
Monthly rate: If you are interested in just paying a monthly rate they maybe possible as well.
Each package comes with custom help, marketing advice, and support up to 6 months after the install.
Website Maintenance
Website management packages are highly encourage for all clients. Management can include: Updates to the Content Management System, Personal Support, Site back up, Site suggestions. This is personal support to help keep you site the way you want it.
Disclaimer
We look at each project presented and reserve the right to decline any request for any reason.  I believe it is important to match the right project with the right designer.  Every job will require a custom quote as each job varies in difficulty.  This may mean that prices are lower or higher than what is listed on this page.
Rosie Marketing helps you find a host for your domain and site but does not host or warranty the host you choose.