Laying a foundation for Good Marketing
In marketing, do the right thing, always and without exception. It almost sounds opposite to "do what it takes" marketing, but doing what it takes must have rules. Every single decision you make works to set a foundation. If you have a solid foundation, you can build a taller structure. You don't want lies, manipulation and corruption to be your foundation. It is very difficult to go back and try to fix these bricks, but the best way up is to lay a strong and authentic foundation from the start.
Doing what you know is right is an investment that is more rewarding than stealing from the present. If word gets out that you are a trustworthy person, you will succeed. If word gets out that you are a liar (and it always does), you will fail. Avoid partnering with slumdog marketers and business people who are doing whatever it takes to make a buck, even if it means hurting others and jeopardizing their own futures. There's a big difference between doing what it takes to make a buck and doing what it takes to succeed.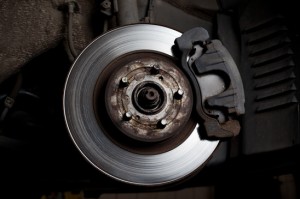 I recently had my brakes and rotors changed on my vehicle. After they were fixed, I got to my first destination and smelled that terrible brake smell. When I called my mechanic, he said, "Bring it back if you smell it again." It happened again, so I brought it back and we talked in his shop as we waited for the new parts.
We had a nice chat about doing what it takes to fix cars the right way, not by cutting corners, and as I listened to some of the challenges of being a mechanic, my perspective started to change. I realized that it's not always easy for these guys. Here are two brothers trying to run a business, and people want them to slap inspection stickers on things, put off the inevitable, and just get by cheap. I realized then, that my skepticism was really a lack of insight. As I listened to his perspective on running an honest business, my own perspective started to change. I thought to myself, He's fixing the car my wife will be driving with my three kids, so DO I REALLY WANT TO CUT CORNERS? Really, Donnie. Just pay the man and to do what it takes to get it done right. My mechanic could have charged me to put on the new parts, but he didn't, and I drove away with more than just my car fixed. He did what it takes to do a great job.
As a marketer, you have great power to move things and motivate people. Ultimately, you are the one responsible to promote good with that power. With all your marketing power, always do the right thing and promote good products, good ideas, and good people.